Career and Study Choice Support
We help you figure out what study and career direction will suit you most, discovering what (de)motivates you, together we can explore career paths and the steps required to pursue it.
We don't believe in "finding your passion", not only because that is for many people an impossible task, with the vastly changing world of work, chances are your future role does not exist today.
After a short, powerful assessment, a coach debriefs you on:
your interests;

your strengths;

motivations;

needs;

"skills of the future" current level and readiness;

a list of suggested career paths;

professional style and

which company style suits you best. 
Together with your coach you will find options, ideas and solutions to start your future career path confidently and excited. 
Studying after the Pandemic
Currently, you may be more worried about your HSC exams this year, but after this Pandemic, life will continue and you still need to figure out what to do after school!
It is not as simple anymore to choose a study and career, because in 2030, 85% of jobs don't exist in the job list of today. If Covid-19 has shown us one thing, is that we can change the way we work rapidly and probably have to in the future.

Therefore we focus on directions, path, interests, 'skills of the future' and your alignment to those. Both from an interest and strengths perspective. 
Already started a study, but not happy?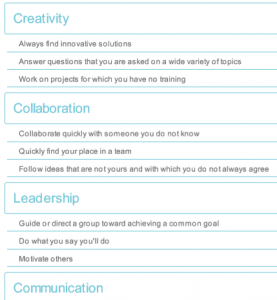 After starting college/Uni, you doubt your choice. Is this study right for me? Should I continue or switch? And if I switch, what should I choose? Are you asking yourself these questions? We can help you in making the right choice for YOU, based on your personal interest and strengths. 
Assessment and Virtual Life 1:1 Coaching
After a short, powerful assessment, one of our qualified coaches debriefs you on your own interests, motivations, needs, values and skills and coaches you to find options, ideas and solutions to your career path. 
Depending on where you are in your career, the assessments and the reports are different. Both focus on: 
Do you like it?

We discuss your motivations and interests

Your strengths?

What do you feel now, or in the future, cable of doing in the working world.

Skills of the Future

To be competitive in the future these skills are your superpowers

How do you want to work?

We discuss your preferred work environment and working style 
The Report
You will receive your individual profile on key motivational drivers and motivational satisfaction, a professional interests profile, a report on your fit level towards more than 1200, constantly updated, professions and an interactive career path simulator – name a job and we can identify why this job would make you very happy, or why it may not be! 
The coaching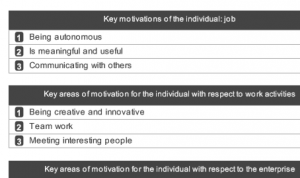 An experienced and accredited coach will debrief you on your profile. We will explore the data together and generate insights which we can use to drive action moving forward. We offer virtual coaching sessions, where we will use Zoom, which enables us to both see each other and share screens.
What others say
It's great to see when our clients are getting insights on how to become more engaged, motivated and happy in their work.
 "You had a way of bringing out the best regarding my skills and helping me to see how valuable these were in the workplace" – "Thank you so much for all of your help and for "pushing" me to really think about what I can offer and what I want to do."  Student, June 2019
Talk to us! Juul and Nicolien are happy to have a chat! (we lowered our prices while this pandemic is happening)
Nicolien Timmer
nicolien@brainco.com.au
0422 976 554

Juul van den Oever
juul@brainco.com.au
0415 300 911